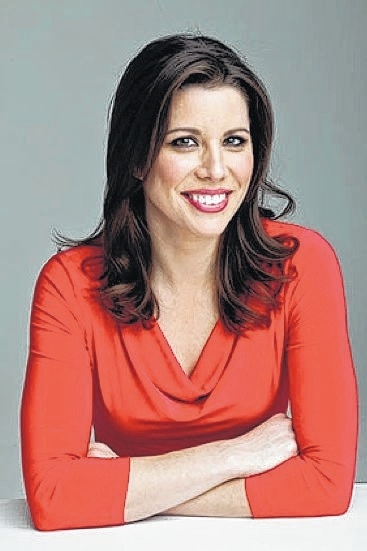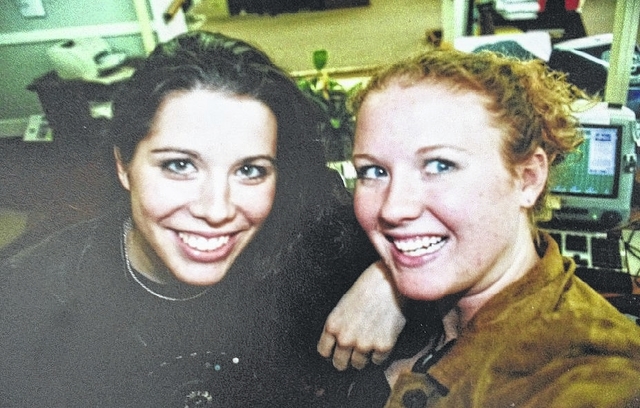 Contributed photo Reporter Mary Katharine Ham, left, and photographer Joy Marinelli pose for a photo in the Daily Journal office on Ham's last day in 2004.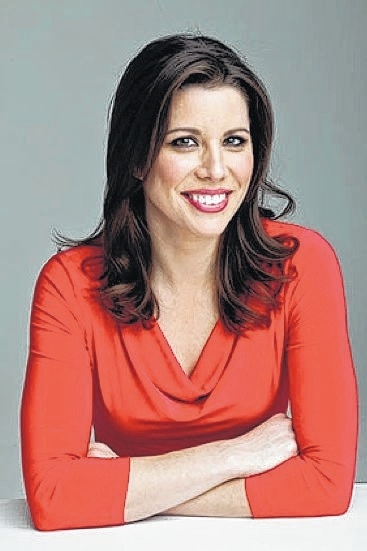 Mary Katharine Ham
Taking a break from cleaning crayon marks off the hardwood floor of her northern Virginia home outside Washington D.C., former reporter Mary Katharine Ham reflected on her days at the Daily Journal.
The Fox News contributor cut her journalistic teeth in Richmond County before going on to write for several conservative publications, both online and in print.
Her varied career in the news industry has resulted from taking chances and having things work out.
FAMILY TRADITION
Mary Katharine Ham was born in Montgomery, Alabama, but grew up in Durham, graduating from Riverside High School in 1998. She then went on to major in newspaper journalism at the University of Georgia, following the footsteps of her father Jon Ham.
"My dad was the editor of my hometown paper for years — The Durham Herald Sun," she said. "His father was a newspaper journalist for a brief time as a young man at a south-Georgia paper my great-grandfather started."
Her father later joined the John Locke Foundation as vice president for communications and publisher of the Carolina Journal.
"The family tradition was part of my decision-making process, but I wasn't sure it would stick," Ham continued. "I went into journalism because I knew it was something I could do straight out of college to learn a few things, get some experiences under my belt, and pay some bills. Turns out, it stuck."
The Daily Journal was Ham's first job in her chosen field following earning her degree.
"I came straight there in July after I graduated," she said.
Although she didn't really have a specific beat, Ham wrote mainly features and sports stories — covering baseball, softball and NASCAR, prior to the Rockingham Speedway's first downfall.
"I eventually rose to the level I could cover Friday night football," she said, describing it as "the pinnacle" of sports coverage. "It was quite an honor."
Ham said she often tells people: "One of the beauties of working at a small-town newspaper is you get to do everything."
PEOPLE AND STORIES
One of Ham's most memorable stories during her time in Richmond County was when "I covered a high-speed chase that ended in someone's backyard in Ellerbe."
She said that story sticks out in her mind because of a quote.
While looking for the suspect, someone she interviewed told her, "Well, if he's in the woods, he's gonna get snakebit."
Ham also remembers writing stories about families with children who had cancer, including Amber Ashworth.
She said she felt privileged the families let her into their lives and that she "experienced some heartache with them."
Another memorable moment was when she stayed at the Leak-Wall House overnight for a story on reputed hauntings at the old home, which now serves as the Richmond County Historical Society's headquarters.
"Being a reporter in an area is a great way to learn its history and its people," she said.
While at the Daily Journal, Ham won two North Carolina Press Association awards — third place for news feature writing in 2002 and second place for sports columns in 2003.
"I was lucky at such a young age that we had editors who encouraged us to enter things like that, as a 20-something nobody," she said.
The young reporter only spent 18 months in Rockingham, "but it was very formative and I learned a lot and I made a lot of good friends there," she said.
One of those friends was former photographer Joy Marinelli. The two of them roomed together on Bickett Street, a few blocks behind the newspaper's East Washington Street office.
Ham was also fond of her first mentors, former lifestyles editor Catherine Monk, who died in 2011.
"She was just a hell of a lady" said Ham, "and a great person to have sitting across from you at your first job."
FROM PUMPKINS TO POLITICS
As a journalist, Ham rarely got a chance to interject her libertarian-leaning conservative views. She said working on sports, "Your politics don't have to be part of the equation."
"I would occasionally write a libertarian column and tick off a handful of people," she said.
Writing columns was another thing she liked about working at a small newspaper.
"If you want to write a column, they'll let you," she said. "You get to learn a lot and occasionally stir the pot."
When she decided to leave the Daily Journal, Ham interviewed with the Heritage Foundation and the Washington Times newspaper. She wound up landing the job with the conservative think tank editing a policy magazine.
"I just took a chance on it," she said. "I wasn't really sure I was qualified for it, and it worked out well."
Ham continued, "It was quite a different turn from NASCAR and the county's largest pumpkin."
She created the Heritage Foundation's first blog in 2004 and began writing for TownHall.com, an aggregate website for conservative thought, the following year. While at TownHall, she started the award-winning video blog series "Ham Nation." She later wrote for the Weekly Standard.
"I started political writing because I knew I was always going to be an anomaly in a traditional newsroom as a right-of-center commentator," she said. "Just as I was realizing that, the media landscape was changing in such a way that there were opportunities in journalism for people who were upfront about their politics. So, I just decided I'd take a chance letting it all hang out."
Her big break in television came in late 2006 when she had to fill in for someone on a CNN appearance. Ham recalled being asked if she wanted to do it, to which the then-26-year-old replied: "Sure."
"I didn't crash and burn, so they called me back," she said.
Since then, she's become a paid contributor for Fox News making appearances on "America's Newsroom," "Your World" with Neil Cavuto and "The O'Reilly Factor." Last year, she made conservative headlines after a "knock-down, drag-out" with host Bill O'Reilly over marijuana legalization — O'Reilly being against the efforts, Ham in support.
"I believe everything I say on TV, but I'm not like a marijuana activist," she said.
Ham has also been a guest co-host on "The View" and a panelist on "Real Time with Bill Maher."
Earlier this year, Ham and co-author Guy Benson published "End of Discussion: How the Left's Outrage Industry Shuts Down Debate, Manipulates Voters and Makes America Less Free (and Fun.)"
Ham said she and Benson — who have been friends since shortly after she moved to D.C. — began planning the book following the forced resignation of Mozilla co-founder Brendan Eich because of his donation to efforts in California to ban same-sex marriage.
"That was sort of a watershed moment," she said. "If you can't hold a position and also hold your job, how free is your speech? This doesn't seem like the kind of country I want to express myself in."
The book, which focuses on "weaponized political correctness," took about a year to finish, from outline to publishing. Ham said she wanted the book to be approachable from many different ideologies — not just a work that was preaching to the choir.
"'End of Discussion' was written up in The New Yorker, and that's always nice," she said. "They weren't even super mean about it. They were actually quite friendly to it."
Ham said she's always kept a writing side of her career alive "because, frankly, you just don't get that many words on television."
"I enjoy the fast-paced nature of TV, the connection with the audience and the challenge of making yourself clear in a short time," she continued. "But I relish the opportunity to be more specific in writing. The two complement each other well."
FAMILY LIFE
Ham met her husband Jake Brewer — a senior technology adviser in the White House — in 2009 on a media and politics panel at Google's D.C. office. They were married in 2011 and spent their honeymoon climbing Mount Kilimanjaro.
Brewer died Sept. 26 after losing control of his bicycle and colliding with an oncoming car during a ride to raise money for cancer research.
"We lost our Jake yesterday, and I lost part of my heart and the father of my sweet babies," Ham wrote in an Instagram post the day after his death. "I don't have to tell most of you how wonderful he was. It was self-evident. His life was his testimony, and it was powerful and tender and fierce, with an ever-present twinkle in the eye. I will miss him forever, even more than I can know right now."
The couple has one daughter, 2-year-old Georgia, and another child on the way, due in December.
RICHMOND RECOLLECTIONS
Ham said her experience in Richmond County was "very rich" and the people here really took her in. She said she made a lot of good friends in the area and still keeps in touch with some of them.
"I feel like it's a place of quirky, interesting characters and warm people, and I really value that I was able to be there," she said. "It was a special time in my life and a very special place to spend it."
Just because she's moved on, doesn't mean Ham won't return.
"I really do miss the Friday night football," she said. "And I should try to make it back down there."
Reach reporter William R. Toler at 910-817-2675 and follow him on Twitter @William_r_Toler.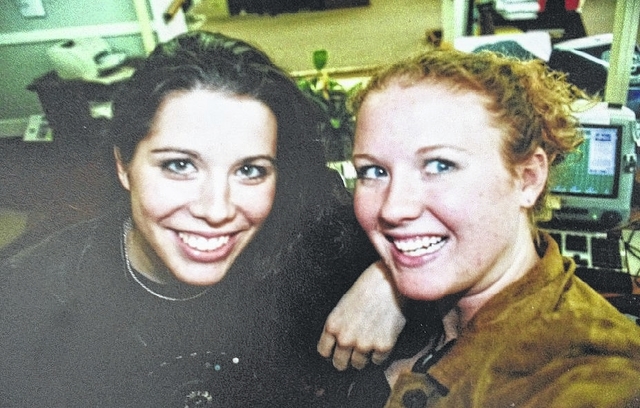 Contributed photo Reporter Mary Katharine Ham, left, and photographer Joy Marinelli pose for a photo in the Daily Journal office on Ham's last day in 2004.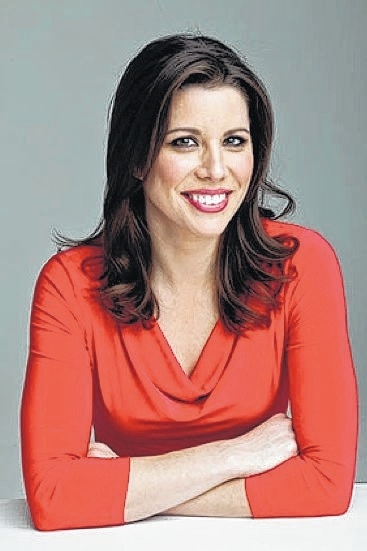 Mary Katharine Ham