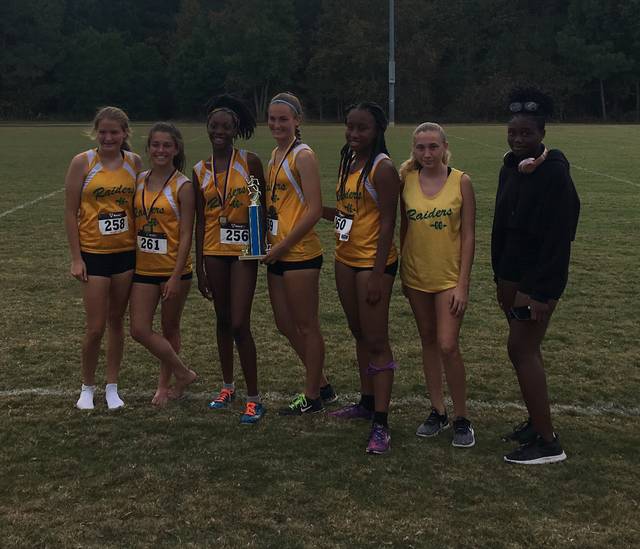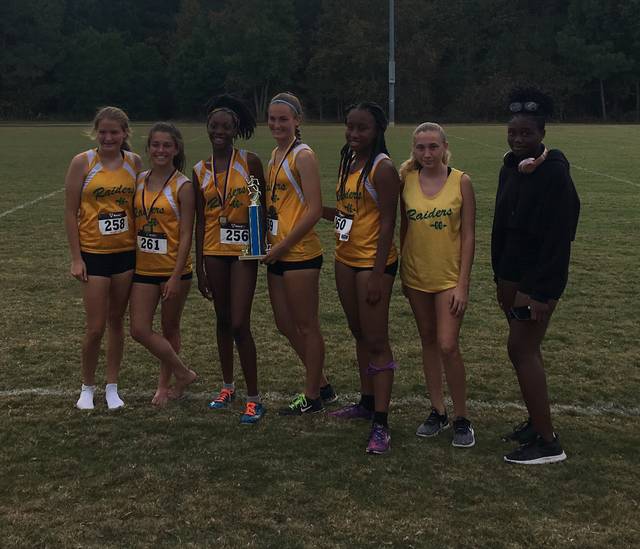 SMITHFIELD — The Richmond girls and boys cross country teams finished second and third, respectively, at the Smithfield-Selma Invitational on Saturday.
Sophomore Aieral Brown, freshman Gracelyn Weatherford and senior Shelby Matheson led the way for the Lady Raiders as they finished behind Clayton. Brown came in third place, Weatherford placed eighth and Matheson was ninth.
Senior Brandon Silva (11th), junior Zachariah Hamilton (13th) and sophomore Joey Nicholson (18th) paced the boys squad in their nine-team meet, which was won by Cary Home School. Clayton would come in second place as a team.
Brown, Hamilton, Matheson, Silva and Weatherford all received medals because of their top-15 finishes.
"It's been kind of hard to get everybody together," head coach Reggie Miller said of his team's recent injury struggles. "I couldn't race two of my runners (on Saturday) but hopefully they'll be back Tuesday."
Both Richmond teams will be back in action on Tuesday when they wrap up the regular season at Pinecrest for what Miller said was a "pre-conference championship race" with every cross country program in the Sandhills Athletic Conference.
After that, the Raiders will be off until the official conference championship meet next Saturday, Oct. 21.
Reach sports editor Leon Hargrove Jr. at 910-817-2673 and follow the sports section on Twitter @RCDailySports.