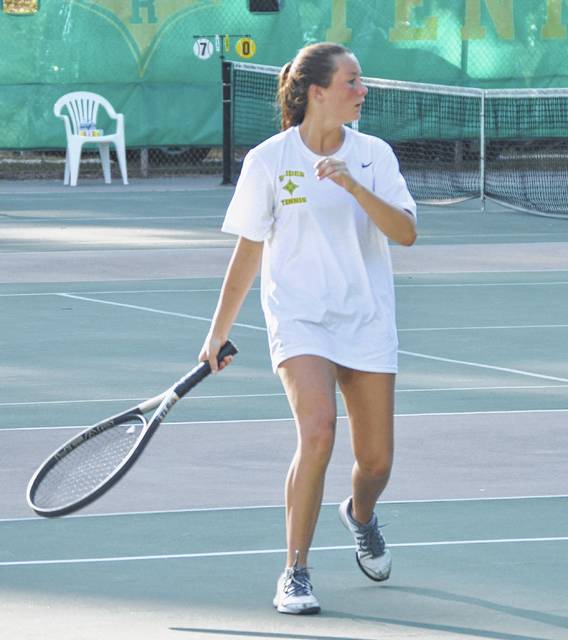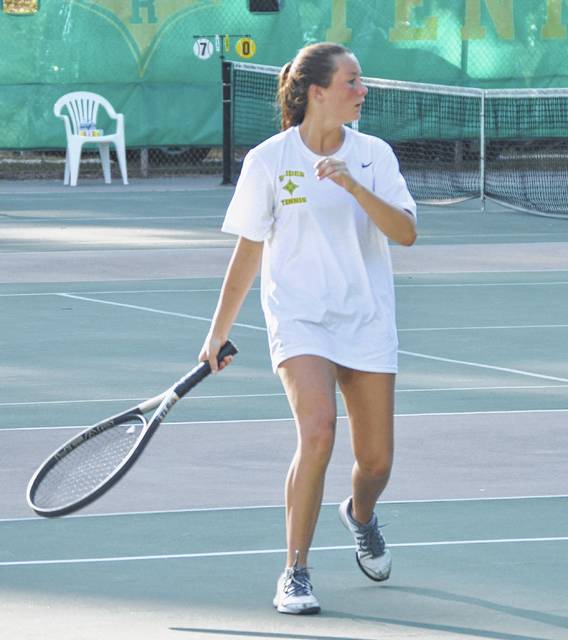 Buie
ROCKINGHAM — The Richmond girls tennis team blanked Hoke County for the second time this season Tuesday afternoon.
Junior Emily Parsons' golden set, and her performance alongside Elizabeth Burns, highlighted the team's 9-0 victory over the Lady Bucks — marking the third time this year it has swept every match played.
"Our effort was good and we did well to not take them for granted," head coach Michael Way said. "They (Hoke) have improved since the last match, so we needed to play better and we did."
After two consecutive losses to Pinecrest and Jack Britt, the Lady Raiders got back to their winning ways thanks to strong performances all around. Seniors Destiny Buie, Kathleen Pittman and Meredith Stogner and juniors Jayana Nicholson and Chloe Wiggins were the other five Lady Raiders to earn wins in their respective singles.
Buie took down Jamie Moore (6-3, 6-3), Pittman dominated Adriana Galaz (6-0, 6-1), Stogner handled Zaidee Burrow (6-3, 6-1), Nicholson defeated Madison Bishop (6-1, 6-3) and Wiggins beat Lilly Cummings (6-1, 6-0).
Parsons earned her victory over Nakia Stone (6-0, 6-0).
In the doubles, Buie and Pittman won 8-3 in the No. 1 spot, Wiggins and Parrish conquered the No. 2 spot by a score of 8-1 and Burns and Parsons came away with an 8-0 victory in the No. 3 spot.
The Lady Raiders (7-4, 7-3 SAC) travel to Lumberton on Thursday for a 4 p.m. conference showdown. They're still hoping to finish second in the SAC standings, but will need another team to take down Jack Britt — who has already defeated them twice this season.
With only three matches left in the regular season, Way is looking for which lineups and combinations will help his team be as prepared as it can when the conference tournament begins Monday, Oct. 9.
"We need to keep working and figure out who is best suited to play singles and who should play doubles in conference tourney," Way added.
Reach sports editor Leon Hargrove Jr. at 910-817-2673 and follow the sports section on Twitter @RCDailySports.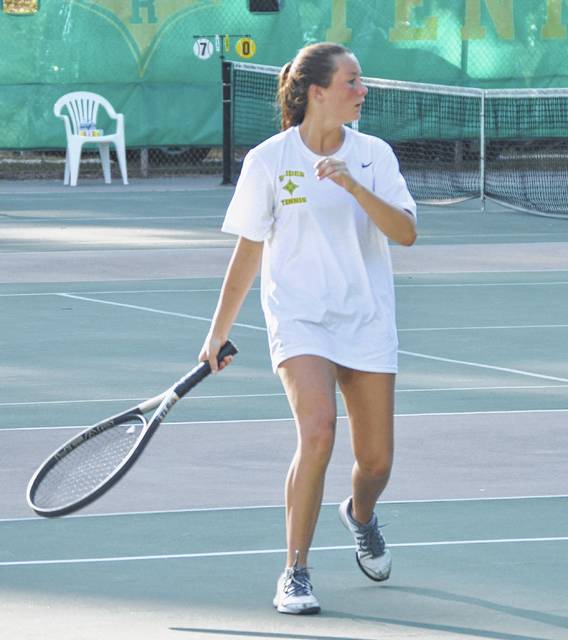 Buie