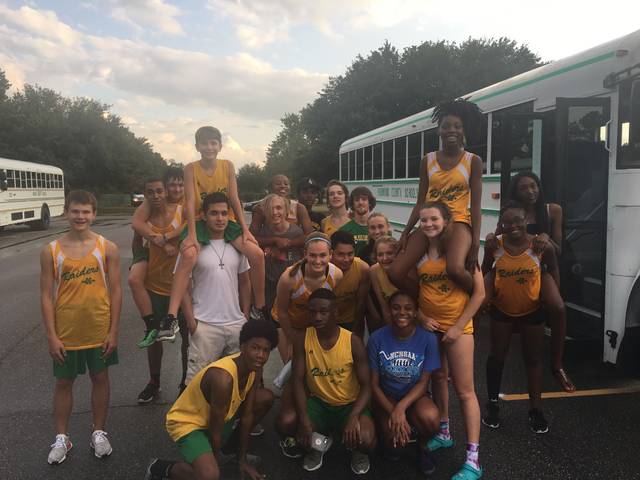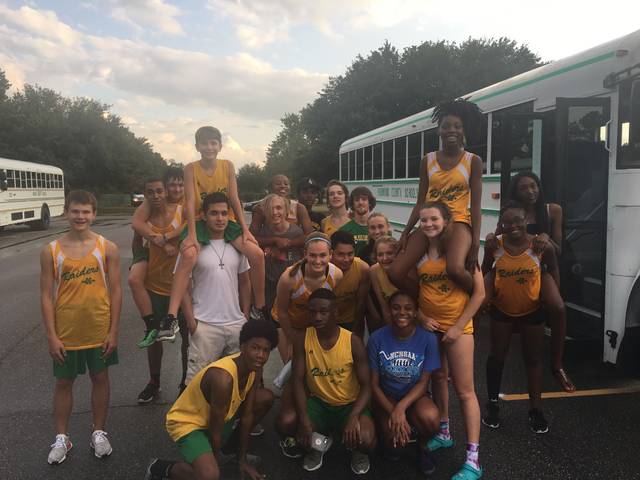 LUMBERTON — For the first time in his nine years at the helm of the program, head cross country coach Reggie Miller witnessed his boys team finish ahead of Pinecrest.
The Raiders came in first place — for the second time in as many meets — at Luther Britt Park on Thursday afternoon, beating out Pinecrest, Lumberton and Seventy-First, respectively.
Senior Brandon Silva led the charge in the boys race with his time of 18:42, which was 38 seconds faster than what he ran — at the same park — in the team's season-opening meet last week. Junior Zachariah Hamilton would finish fourth with a time of 19:30.
"This team that I've got, they push each other, they work hard — they do everything together. They're just a team that won't give up," Miller said. "They've got a drive like I've never seen before. They're willing to go that extra mile to get where they need to be."
In the girls race, Richmond came in second as a team behind Pinecrest. Lumberton and Seventy-First finished third and fourth, respectively.
Sophomore Aieral Brown paced the Lady Raiders with her first-place finish, as her time of 23:06 was 51 seconds faster than last week. Senior Shelby Matheson crossed the finish line in 11th place (25:41).
"I knew that was coming," Miller said of Brown's improved time.
Richmond will make the trip to Pfeiffer University on Saturday for a 13-team invitational. Miller says he expects his both teams to work hard, compete at a high level and make it to the finish line.
"As long as they get to the finish line, they win. No matter what place they're in," he added.
Reach sports editor Leon Hargrove Jr. at 910-817-2673 and follow the sports section on Twitter @RCDailySports.