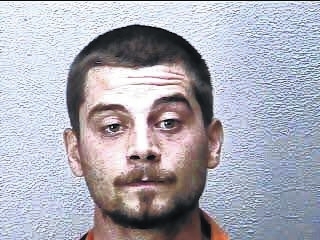 Shepard
ROCKINGHAM — Deputies have charged a 23-year-old Richmond County man with breaking into a convenience store.
Michael John Shepard of Ledbetter Street outside Rockingham is accused of forcing his way into the store on Old Cheraw Highway Monday night.
Shepard was arrested Wednesday on charges of breaking and entering and larceny after breaking and entering, sheriff's Capt. Jay Childers said.
Records show Shepard has no history of criminal convictions resulting in prison time or probation in North Carolina and no pending charges.
He was jailed under a $5,000 secured bond on the break-in charges Wednesday.