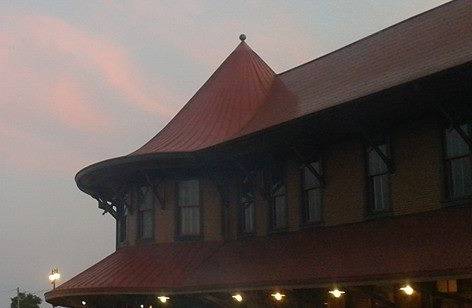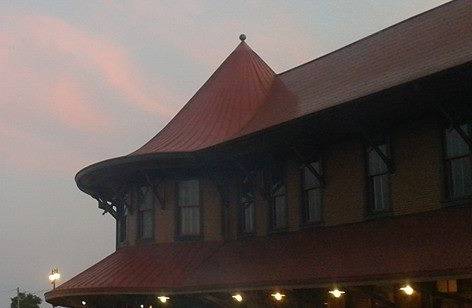 HAMLET — An expert in the paranormal will lead the willing through Hamlet's historic haunts during "ghost tours" Oct. 20 and 21.
Similar tours sold out last year, the first year they were offered. So this year, Hamlet Depot manager Stephanie Thornsbury has doubled the number of nights.
Tours will begin at 8, 9, 10 and 11 each night and will include the depot and Tornado Building, once a small depot that loaded meat and textiles onto freight trains running alongside it. It may not yet be dark outside when the first tours start, Thornsbury said, but it will be inside the buildings.
Last year, she said, those on the paranormal tour recorded the presence of a young girl said to haunt the second floor of the depot, and flashlights dimmed and brightened without explanation.
"It's a lot of history with a little bit of flavor added," said Lauri Carter, who leads tours of Pinehurst under the auspices of the Village Paranormal Research Society and, this year, will lead the Hamlet tours. "Nothing jumps out and goes, 'Boo!'"
Carter has collected historic tales from Thornsbury and plans to prepare by spending a night in Hamlet, researching the presence of spiritual activity.
"She took me to all of the hot spots," Carter said of Thornsbury.
When Carter returns to accompany paying guests on the tours, she will take with her a small troupe bearing equipment to record such things as changes in temperature, dew point and ion count. She also will observe the phase of the moon and ask questions to see whether she garners any "intelligent answers" from the Beyond. Sometimes, she said, those can be out of the range of human hearing — but the instruments allow for turning up the volume.
Tour participants also are encouraged to take along their cell phones so they can document anything odd that may occur.
"I hate to call (the tours) 'ghost' walks, Carter said. She prefers "anomaly" or "entity" and believes that anyone who has left this life — animal or human — can appear at any time or place of his or her choosing.
She knows, too, that not everyone who will take the tours is a believer, as she is. She will have both skeptics and some "just along for the ride." Everyone can draw an individual conclusion — it's all right with her.
As for objections that she is dabbling in things she should not be, Carter said: "I don't do anything demonic. I'm an ordained minister, (and) I'm very much a Christian."
To her, speaking with the souls of the departed isn't a theatrical experience, either.
"It's just not like it's portrayed on TV," she said.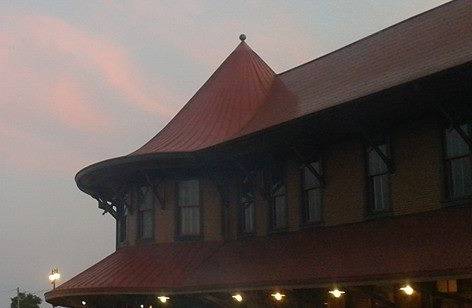 Reach Christine Carroll at 910-817-2673.