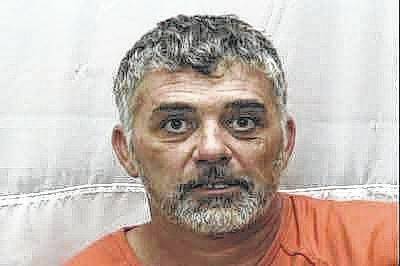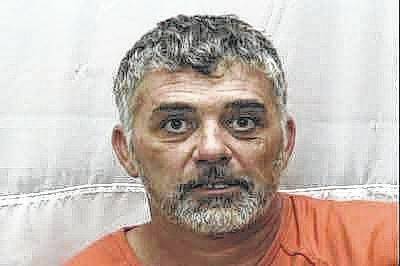 Robson
ROCKINGHAM — Richmond County sheriff's deputies have charged a man in a double murder, eight days after a couple was found dead in their car with a child inside.
Christopher Robson, 44, of Ellerbe, was charged with two open counts of murder on Monday for the Aug. 20 killing of Joseph and Katherine Cassidy.
The incident was initially called in as a wreck on Lee Thee Church Road, less than a quarter-mile from Haywood Cemetery Road, with the N.C. Highway Patrol being dispatched, Chief Deputy Mark Gulledge told the Daily Journal last week. He said the vehicle had left the roadway and come to a rest on the edge of the wood line.
Upon arrival troopers discovered the bodies of two adults, a man and woman, inside the vehicle — along with a small child, who was restrained in a safety seat in the back, according to Gulledge.
Charlie Cassidy — brother of Joseph Cassidy — told deputies that their cousin, Robson, had been "strung out" and had come to their house multiple times in the previous weeks, according to an application for a search warrant. Deputies spoke with a friend of Robson who said that the last time he had seen him, Robson said, "I'm done, I'll see you in the next life."
Deputies were advised to be on the look out for Robson, and located him on a motorcycle on Wall Avenue in Ellerbe, leading to a pursuit. However, Robson escaped.
Robson's son, Christopher "C.J." Robson Jr., told deputies that a .223-caliber rifle and Remington 7mm bolt-action rifle were missing from his home and that his father had likely taken it. Robson had prior felony convictions that barred him from possessing a firearm.
Then, after speaking with other family members, Charlie Cassidy told deputies that Robson had made comments to others indicating that if he ever saw the victims using drugs in front of their child, he would kill them, according to the warrant.
Deputies searched Robson's home in Ellerbe but did not find him, according to the warrant. They received a call from a man who knew Robson's location. The man had reportedly taken the keys out of Robson's motorcycle so that he couldn't flee. Robson was not found at this location either.
Deputies later noticed a white Ford truck leaving Pine Cone Circle with a black male driver, and upon further investigation determined that Robson was also in the truck, according to the warrant. When they tried to stop them, Robson fled on foot and was quickly apprehended.
He was initially charged with reckless driving, fleeing to elude arrest with a motor vehicle and resisting a public officer.
Detectives compared shell casings recovered at the scene with those that the younger Robson had said he used for target practice and they appeared to be the same. Robson was later charged with larceny of a firearm, possession of a stolen firearm and possession of a firearm by a felon.
In addition to the murder charges on Monday, Robson was charged with assault with a deadly weapon in the presence of a minor and discharging a weapon into an occupied property.
He is scheduled to appear in court Sept. 7, according to online court records.
Robson's criminal history includes several assault larceny convictions, according to records with the N.C. Department of Public Safety Division of Adult Correction.
In 2014, he was released from prison after serving nearly three years for assault with a deadly weapon inflicting serious injury, records show.
His early convictions were less violent, with misdemeanor larceny (1989) and misdemeanor breaking and entering (2000). The latter conviction was upgraded to a felony when his probation was revoked and he spent more than four months behind bars.
Robson was convicted two years later of assault and battery. In 2004, his probation was revoked on misdemeanor charges of assault on a female, communicating threats and resisting an officer. He was also convicted that year of misdemeanor breaking and entering and larceny after breaking and entering.
In 2007, Robson was convicted on a single misdemeanor count of breaking and entering vehicles, according to state records.
Sheriff James E. Clemmons Jr. plans to release a press release Tuesday morning.
All defendants facing criminal charges are presumed innocent until proven guility in a court of law.
William R. Toler contributed to this story. Reach Gavin Stone at 910-817-2674.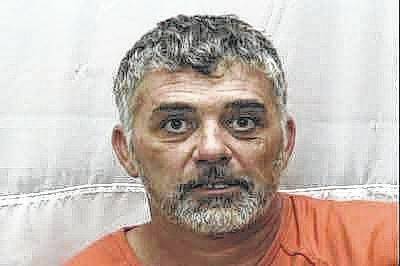 Robson