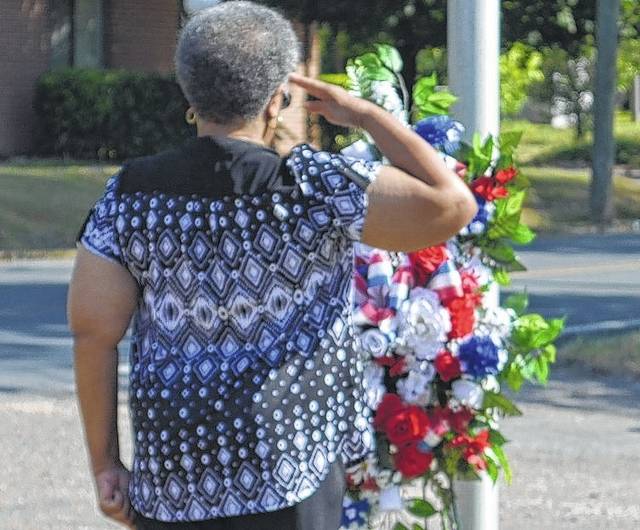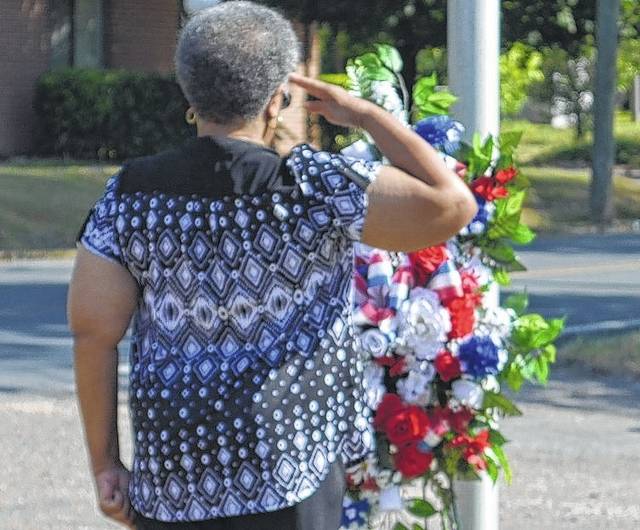 Daily Journal file photo Dobbins Heights will hold it's annual Memorial Day service Friday morning at 9 a.m.
DOBBINS HEIGHTS — Memorial Day weekend will start early this year as one town moves its service up a few days.
Town leaders in Dobbins Heights have scheduled the annual event for Friday morning at 9 a.m., with Regina Hamilton, the town's new clerk, scheduled as a speaker.
Hamilton, who was hired at the end of February to replace soon-to-be-retired Mary Magee, is a 17-year U.S. Army veteran who medically retired last June. During her eight years of active duty, she was in food service and worked in human resources while in the Reserves.
Originally from Wadesboro, Hamilton said she has lived in Rockingham for nine years.
She said Mayor Antonio Blue, who is also an Army vet, asked her to speak on the meaning of Memorial Day.
"It's a day where we celebrate the men and women that have gave the ultimate sacrifice so we can continue to be free," she said.
The small town, which was established in 1984, has several local veterans who attend the annual service.
"There are a lot who have come in here that I've met, but I didn't know at first that they were veterans," Hamilton said. "But when I introduced myself and they introduced themselves, and they tell me their story, I'm like, 'Oh, OK. I'm a veteran, too.'"
In addition to the traditional wreath-laying, and patriotic music, Hamilton's son will also be reading a poem he wrote about fallen soldiers.
On Monday, retired Air Force Lt. Col. Ed O'Neal will meet at Richmond Memorial Park with a team of volunteers to place flags at the graves of each veteran in the cemetery.
O'Neal is taking over the nearly 30-year tradition from Hamlet veteran Jimmy Brigman.
"Memorial Day is more precious to me than any other day of the year," he told the Daily Journal last year, adding that several significant life events — including quitting smoking — have happened during the holiday weekend. "It's always been a special weekend."
While working as a training adviser to the Saudi Air Force in 2004, O'Neal was wounded — being shot five times — after the compound he was at was attacked by Al Qaeda.
Three years later, also on Memorial Day weekend, he retired from the military.
"I bet when I pass away it'll be on this weekend," he joked.
O'Neal said the goal is to make sure there is a flag on the grave of every veteran in Richmond County and was looking for volunteer groups to help make that possible.
To volunteer to place flags or donate funds to purchase them, contact O'Neal at 910-995-1366.
Reach William R. Toler at 910-817-2675 and follow him on Twitter @William_r_Toler.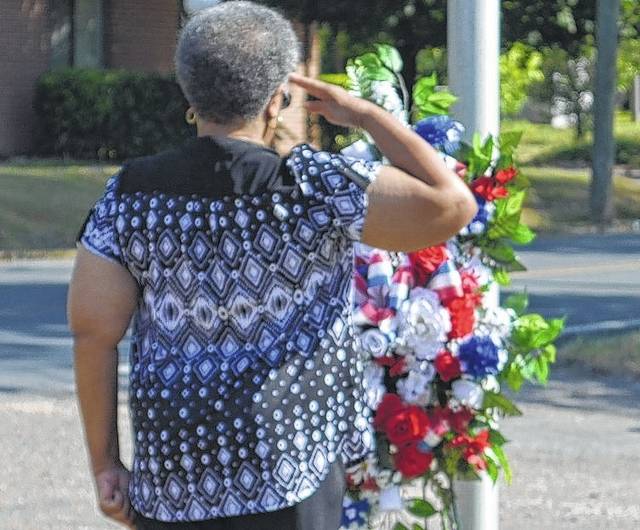 Daily Journal file photo Dobbins Heights will hold it's annual Memorial Day service Friday morning at 9 a.m.