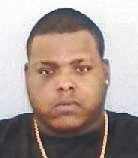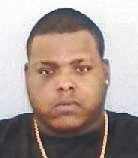 Worley
LAURINBURG — Authorities are searching for a man accused of robbing a GameStop store at knifepoint.
Police say 29-year-old Kenneth Alonzo Worley of 234 Nearly Ave., Lumberton, entered the GameStop store in the Walmart shopping center Thursday and asked for an Xbox One 500GB Gears and an Xbox One Halo 5 bundle.
When handed the items, Worley pulled out a knife and said, "Don't try to stop me," according to a police report. Laurinburg police said Worley then ran out of the store.
The GameStop items are valued at a total of $800, according to a police report.
Store employees said he left in a burgundy Honda. Police were able to identify Worley because he is a known customer of the store.
Police have obtained arrest warrants on Worley charging him with robbery with a dangerous weapon.
Those with information on the theft or Worley's current whereabouts are asked to call the Laurinburg Police Department at 910-276-3211 or 910-291-1754.
All defendants facing criminal charges are presumed innocent until and unless proven guilty in court.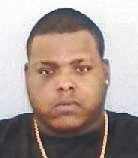 Worley