The last legal word on North Carolina's voting restrictions stands. It was the 4th Circuit U.S. Court of Appeals 2016 ruling that found election changes were enacted with discriminatory intent.
The U.S. Supreme Court said Monday it won't review the case. This is good news for democracy in North Carolina.
More worrisome was President Donald Trump's order last week to create an advisory commission on election "integrity." Its real mission is to back up his unsubstantiated claim that 3 million or more fraudulent votes were cast against him in the 2016 election.
Trump won a majority of electoral votes Nov. 8, giving him the presidential victory. He lost the popular vote by 3 million — except he alleged that was the result of illegal voting. When asked to provide evidence, he promised to launch a study led by Vice President Mike Pence. Here it is.
His commission wasn't fully formed when Trump launched it Thursday. Only six members were named, although it's supposed to have 16. The vice chairman is Kansas Secretary of State Kris Kobach, who is the defendant in lawsuits challenging election law changes implemented in that state and who met with Trump in November proposing new federal election laws.
So, while one of the panel's goals is to consider new laws, its vice chairman already has an agenda. It's one that North Carolina residents know very well because voting changes enacted here in 2013 follow the same pattern: reducing early voting days, requiring photo ID, eliminating same-day registration, straight-party voting, out-of-precinct provisional voting and preregistration for 16- and 17-year-olds. Some of these measures were blocked by last year's court decision. Judges said they were meant to "target African Americans with almost surgical precision" because black voters disproportionately use these conveniences.
A recent study from Wisconsin, which adopted similar laws, showed voter turnout decreased by 3.3 percent last year, while turnout increased in states without restrictive voting laws.
Restrictions are implemented on the pretense that voter fraud is rampant. That's Trump's story, and it's meant to undermine faith in the integrity of our elections. This runaway fraud narrative isn't supported by evidence.
North Carolina's intensive, months-long audit of the 2016 election, conducted by a Republican-led State Board of Elections, did find that about 500 fraudulent votes were cast. Most of those illegal voters were felons whose rights had not yet been restored. There were only two instances of voter impersonation, one by mail-in absentee ballot and one by in-person voting — which could have been detected with a photo ID requirement. One case.
North Carolina legislative leaders reacted to the Supreme Court's decision Monday by vowing to enact a new photo ID requirement. They said they will "continue fighting to protect the integrity of our elections."
We have honest elections now. Some politicians want to erode public confidence to justify more voting restrictions. It's good that, legally, they don't have the last word.
— The Greensboro News & Record
---
10:06 pm |
4:44 pm |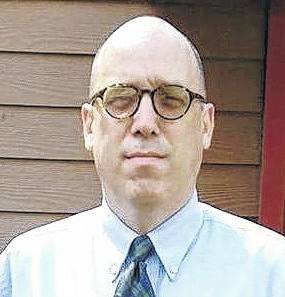 7:13 pm |
comments powered by

Disqus