New Rockingham business hopes to clean up
ROCKINGHAM — With any luck, Reese Bostic will become a household name. Or, at least the "Reese" part.An instructor at Richmond Commu...
---
Rockingham native Morgan Denham wins advertising award
WILMINGTON — Morgan Denham, a Rockingham native, recently earned a bronze Healthcare Advertising Award for excellence in social media. The award...
---
Long-time employee buys Rockingham pawn shop
ROCKINGHAM — Broad Street Jewelry and Loan at Broad Street Square in Rockingham has long been an established place to buy, sell and trade. Start...
---
New Hamlet dealership uses resources from RCC's Small Business Center in start-up
HAMLET — Anthony Fuller decided to open Premier Auto Imports in downtown Hamlet after doing some research about the need for a foreign car deale...
---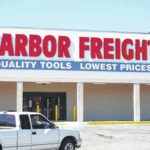 New Rockingham businesses opening soon
ROCKINGHAM — The signs, they are signaling new businesses on the south side of Broad Avenue.A "fresh Mexican grill" is promised for ...
---
Baldwin completes FIC course
William S. Baldwin, of Hamlet, a Modern Woodmen of America representative, has attained the Fraternal Insurance Counselor designation.The FIC title is...
---
BERRIES AND BARBECUE: Statewide exposure helps feed tourism in Richmond County
In an area once known for textile mills and racing, two Richmond County businesses have recently garnered attention for how they please the palette.Pa...
June 2nd, 2017 updated: June 2nd, 2017. |
---
Rockingham Coldwell Banker employees earn company honors
ROCKINGHAM — Three Coldwell Banker employees in Richmond County recently received company honors.Debra Parsons of Rockingham, broker/owner with ...
---
Pattan's Downtown Grille menu item hits 'special' milestone
ROCKINGHAM — Pattan's Downtown Grille opened on April 10, 2015 and over the last year and five months, there's been one constant on ...
---
Dance company makes bold move into downtown Rockingham
ROCKINGHAM —When Holly Littlefield-Bowers moved back to Rockingham to pursue her dream of becoming a dance teacher, she didn't realize how...
July 19th, 2016 updated: July 19th, 2016. |
---