---
Bright Ideas grant deadline extended
WADESBORO — The application deadline for the 2017 Bright Ideas grant program has been extended through the end of September. Educators now have ...
---
Tillis backs medical marijuana study bill
ROCKINGHAM — U.S. Senator Thom Tillis is throwing his support behind a federal bill that gives some advocates of medical cannabis hope for the f...
---
Charcoal fire leads Richmond County Schools to ban 3D Youth nonprofit football team
The Richmond County School System has banned 3D Youth from using its football fields indefinitely following a fire that broke out after a game on Aug....
---
Kids Cafe reopens at Leak Street
ROCKINGHAM — The first meal at the after-school Kids Cafe was, apparently, a big hit."I ate three hot dogs," claimed one youngster.&...
---
9/11 remembered with walk
ROCKINGHAM — First responders from throughout Richmond County marched a little late and a little faster Monday morning, to remember the "3...
---
Coltrane festival seeks musicians, writers, artists
The ninth annual John W. Coltrane Edu-tainment Festival is seeking talent for its Oct. 7 show.Musicians — jazz and otherwise — are the cor...
---
---
11:05 pm |
11:05 pm |
Richmond ready for 'dog fight' in SAC opener
ROCKINGHAM — What most programs consider the "second season" begins this Friday for first-year head coach Bryan Till and the Richmon...
---
6 Raiders score in win over Scotland
LAURINBURG — The Richmond boys soccer team saw six of its players score at least one goal in a convincing victory over conference rival Scotland...
---
Lady Raiders only need 3 sets this time around
WADESBORO — The Richmond volleyball team needed four sets to knock off Anson when it hosted the Lady Bearcast back in August, but it wasn'...
September 21st, 2017 updated: September 21st, 2017. |
---
Cagle: Some dude may have just affected a championship
Back in April, LPGA golfer Lexi Thompson was assessed a four-stroke penalty during the ANA Inspiration tournament for replacing her ball in an imprope...
---
'Spiderman' favored in ManCup Top Fuel showdown
ROCKINGHAM — Reigning series champion Larry "Spiderman" McBride (Newport News, Va.) will face an international field of 240 mile-an-...
---
Local Roundup: Hamlet volleyball downs Ellerbe
Hamlet downs EllerbeHAMLET — Quston Leviner, a seventh grader, led the Hamlet Middle School volleyball team to victory over Ellerbe on Tuesday. ...
September 19th, 2017 updated: September 19th, 2017. |
---
---
5:44 pm |
History class is beneficial
This year I ended up taking a U.S. government class that has turned out to be very helpful in comparison to past classes.Whenever there was a focus on...
---
Berrys win big at 4-H goat show
If you were not at the Richmond County 4-H Goat Show on Saturday, you missed quite the event. Fifty youth from Hoke, Guilford, Iredell, Moore, Randolp...
---
RCC helps first-generation college student become 'class act'
HAMLET — Stephen McQueen made up his mind long before graduation that after high school he was done with school. Besides, he was graduating with...
---
Moonshine: Fast cars and white lightning
Last week, we talked about the history of making moonshine and the first process of making the brew, which is fermentation in the mash barrel. As the ...
---
People and public profanity
I was in line in Target not long ago and could not help but overhear the conversation of two people behind me. It wasn't so much the topic of th...
---
Don't stop believin' in RCC
HAMLET — The tribute band Classic Journey Live describes itself as presenting the nation's most authentic Journey experience, and Richmond...
---
---
2:22 pm |
TAR HEEL VIEW: Hemp pilot program an early success for Tar Heel agriculture
North Carolina marked a historic harvest this month as more than 50 volunteers converged on a farm outside Dunn to haul in a bumper crop of hemp on Se...
---
LETTER: Thoughts on the 'passing parade' of events
To the editor:With apologies to the John Nesbitt and John Doremus shows of old, let's explore some of the "passing parade" of recent...
---
Rolling back the warfare state
Last week, Sen. Rand Paul, R-Ky., reminded Congress that in matters of war, they have the authority and the responsibility to speak for the American p...
---
4 books, 4 struggles for October reading
Could a miracle hair straightening ignite a deadly epidemic? Can a scientist persuade you that the findings of his discipline show the existence of Go...
---
TAR HEEL VIEW: FBI should drop Juggalos' careless gang designation
For fans of the rap group Insane Clown Posse, the First Amendment's freedom of association has been replaced with guilt by association.Thousands...
---
On reform, quicken the pace
The annual testing data and report cards for North Carolina's public schools are out. Here are the headlines. Achievement rose in some areas and...
---
---
10:06 pm |
Long-time employee buys Rockingham pawn shop
ROCKINGHAM — Broad Street Jewelry and Loan at Broad Street Square in Rockingham has long been an established place to buy, sell and trade. Start...
---
New Hamlet dealership uses resources from RCC's Small Business Center in start-up
HAMLET — Anthony Fuller decided to open Premier Auto Imports in downtown Hamlet after doing some research about the need for a foreign car deale...
---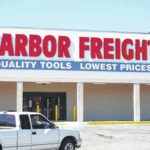 New Rockingham businesses opening soon
ROCKINGHAM — The signs, they are signaling new businesses on the south side of Broad Avenue.A "fresh Mexican grill" is promised for ...
---
Baldwin completes FIC course
William S. Baldwin, of Hamlet, a Modern Woodmen of America representative, has attained the Fraternal Insurance Counselor designation.The FIC title is...
---
BERRIES AND BARBECUE: Statewide exposure helps feed tourism in Richmond County
In an area once known for textile mills and racing, two Richmond County businesses have recently garnered attention for how they please the palette.Pa...
June 2nd, 2017 updated: June 2nd, 2017. |
---
Rockingham Coldwell Banker employees earn company honors
ROCKINGHAM — Three Coldwell Banker employees in Richmond County recently received company honors.Debra Parsons of Rockingham, broker/owner with ...
---